assalamualaikum..
it started with little hiccups, it went on with a bloom and it ended splendidly. that was what I can say about our latest trip to Cherating. as usual when there's a long off-days, people are looking into spend it somewhere else other than the town they're living in….we're included. so, the jam would be the hiccups. everything after that, were flowing smoothly...alhamdulillah.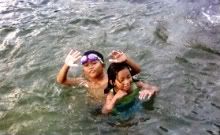 hmm
...mcm tak pernah jumpa air!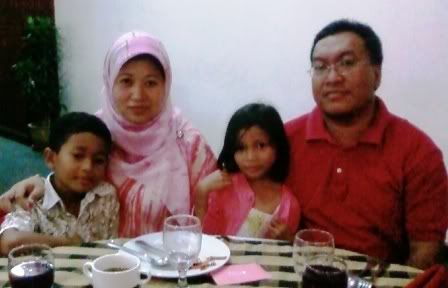 after
makan memang senang sikit nak senyum!
one thing about Cherating this time around was the foreigners were lesser, so much lesser. at the hotel we stayed there's probably about 7-8 'mat saleh' were seen. at 'kampung budaya' (also in Cherating) the number was so little. hardly you can see them walking or hanging around at the local gift shops and cafés. according to one of the hotel staff that I manage to have conversation with…it's been like this since last November. he said when they ask one of the foreigners staying in their hotel it all might due to the unpleasant news about this country that being spread in the net. oh well...that was what they said.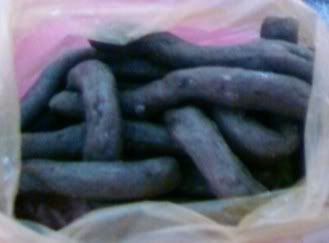 fresh
'kepok lekor'...baru lepas gelek broo...!!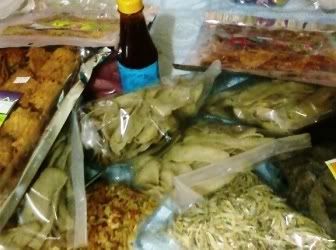 ole-ole
from Cherating.
glancing back to our trips' itinerary - the kids were enjoying the pool, while the parent we really enjoying the locals' food. fresh keropok lekor, keropok keping, satar, nasi dagang were definitely in our food list. undeniably, the seafood too was so fresh. there's not so much thing you can do during the night especially for family like us, enjoy the dinner than back to the room. but during day time, you can go to Kuantan or Kemaman or walking by the beach…swimming and collecting the corals. letting the time flies slowly should be the mission when spending the off-days. obviously, for some folks this seems not so much 'extraordinary', but for the ordinary's like us…as long we can spend it in some other mean rather than staying at home…it's already awesome….wallahualam.